Open Heart Space Spray
£

10.00
Open Heart is a spray for each one of us. We need an open heart to relate and respond to each other and our amazing planet. This spray harmonises and balances the masculine and feminine energies within each one of us. If you want to be wowed by the magic, joy and mystery of creation, Open Heart is the link.
---

Peace and Harmony Space Spray
£

10.00
Peace and Harmony can be used to spray the bedroom and the pillow to aid restful sleep.
In situations of upset and overwrought emotions, this spray can introduce a sense of calm and diffuse tensions.
Out of sorts? Feeling fractious? Is there discord in your life? This spray can bring an element of tranquility and calm into your life.
---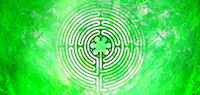 Green Energy Spray
£

10.00
For issues with peace and forgiveness.
---